A one-stop solution
From extrusion of granules to production of thermo-compressed acetate sheets by way of the decoration, lamination and CNC cutting.
Trade / Distribution
Décoracet has more than 100 tonnes of acetate sheets in stock which represents more than 5,000 references.
Stock is structured in 2 categories.
Standard acetates:
Colours: Black White Crystal
Thickness: from 0.5 to 8 mm
Sheet dimensions: 1400 x 600 mm
Permanently available.
Price and MOQ: contact us.
Limited editions:
These materials come from batches purchased from international manufacturers.
Colours: Solid, transparent and milky monocolors, havanas and fantasy acetates... etc
Thickness: from 0.5 to 8 mm.
Variety of dimensions:
- Sheet dim. 1400 x 600mm
- Strip dim. 1400 x 180 mm
- Half-strip dim. 700 x 180 mm
Price and MOQ: contact us
Some references are also available in slabs of 170 x 70 mm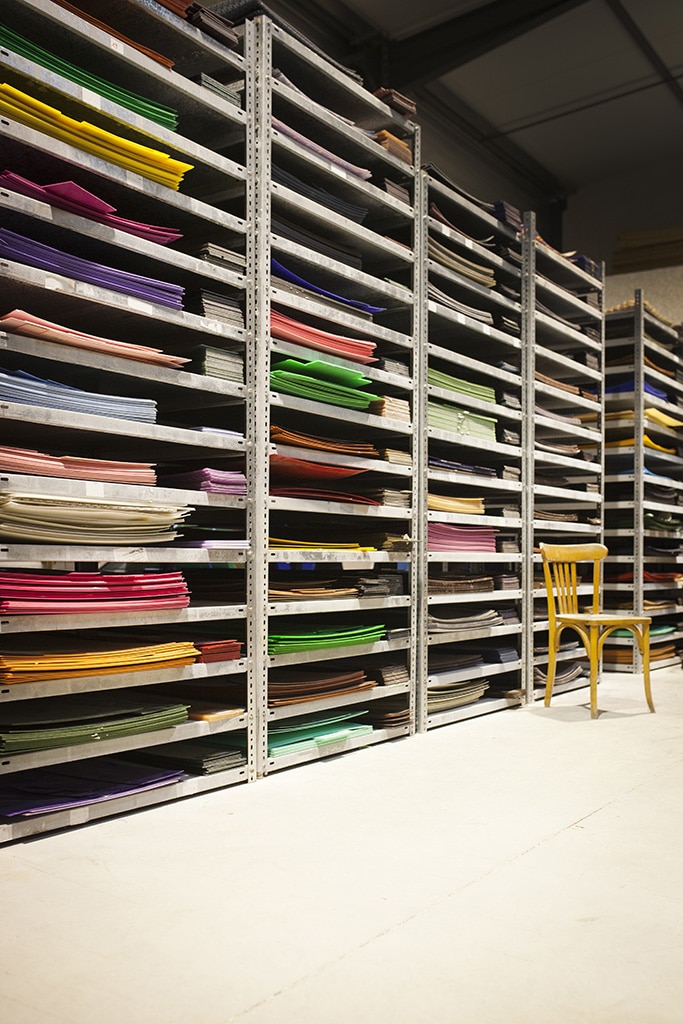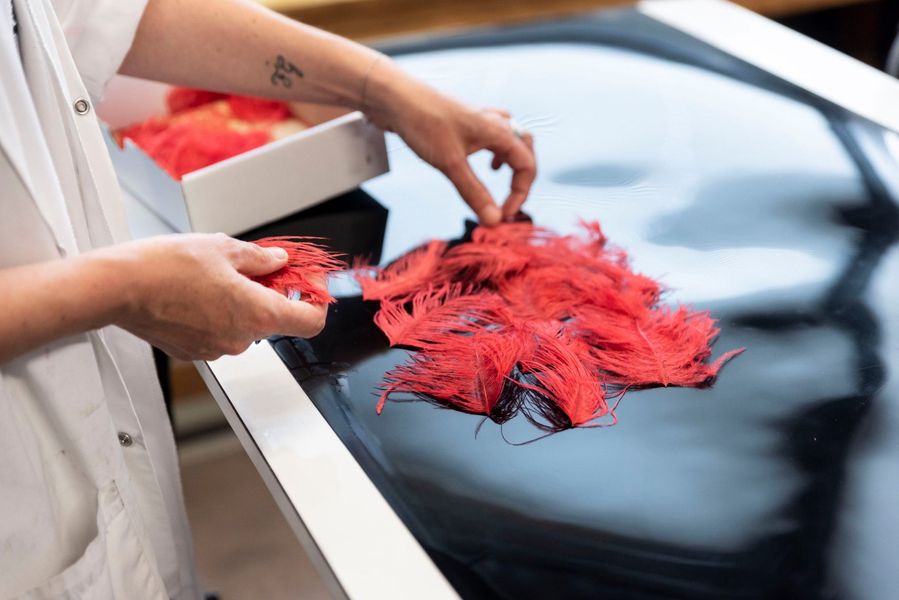 Decoration
Décoracet brings your ideas to life and offers a bespoke service, inserting decorative products between acetate sheets.
Each sheet can be customised in terms of base colour, decorative product and thickness. Make up your own collection.
Materials enhanced through meticulous craftsmanship.
Decorative products: Feathers, glitters, skeleton leaves, wood granules, laces, fabrics etc.
Thickness: from 2 to 8 mm.
Sheet dimensions: 1400 x 600 mm.
Price and MOQ: contact us
Thermo-compression
Décoracet produces acetate sheets from granules using a thermo-compression process.
The granules are carefully and thoroughly mixed together, and then spread in a mould for fusion by hot pressing.
Colours: A wide choice of granules colours are available for endless designs.
Thickness: from 4 to 8 mm.
Strip dimensions: 475 x 175mm or 535 x 155mm.
Price and MOQ: contact us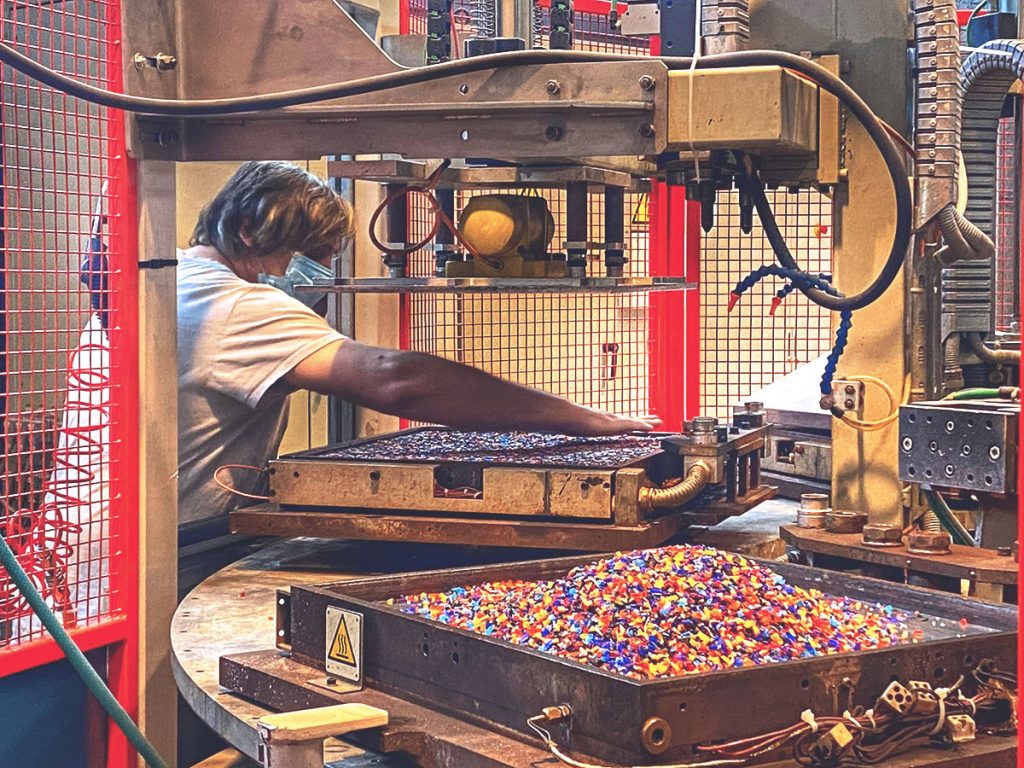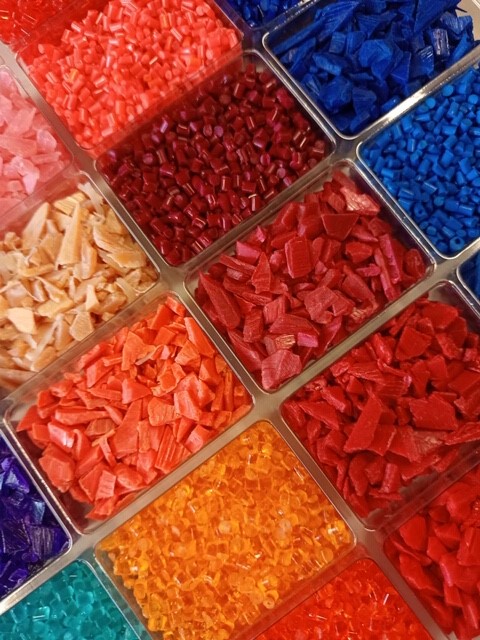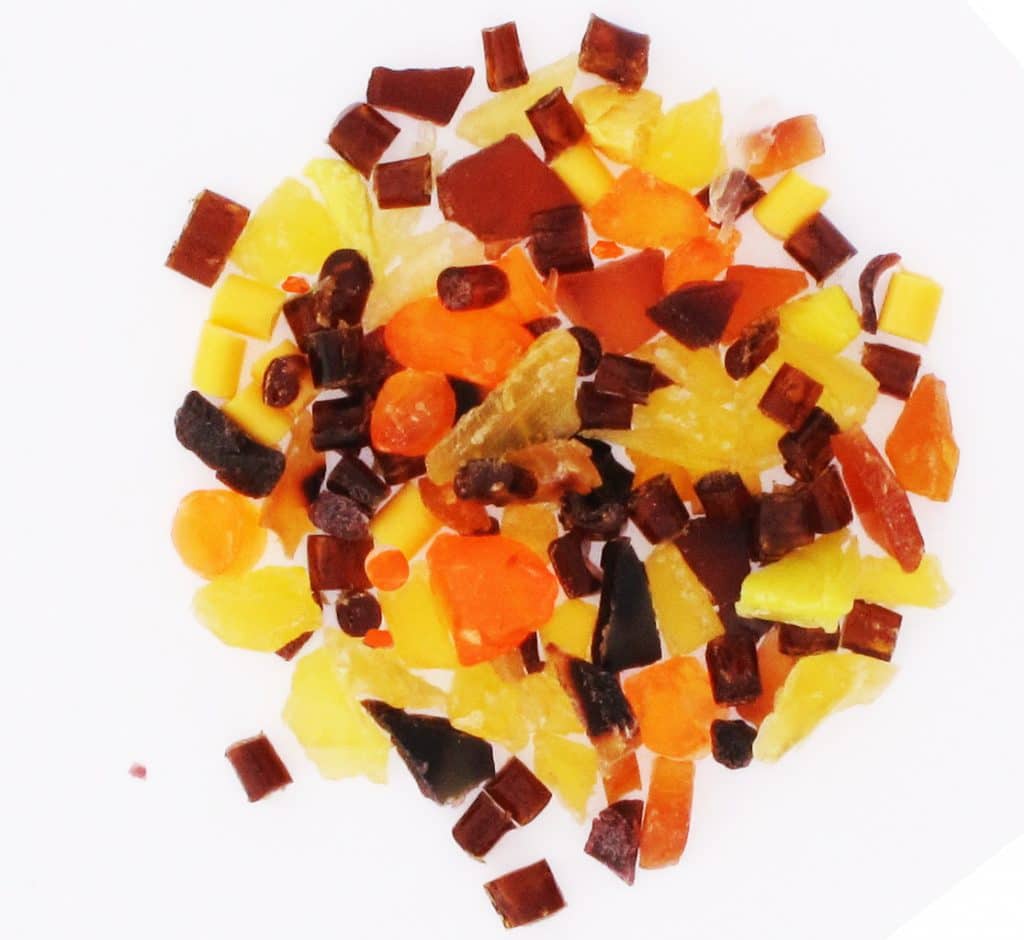 Cellulose acetate granules : extrusion and colouring
Décoracet produces and sells cellulose acetate granules for injection, extrusion and thermo-compression.
Made up of cellulose powder, plasticisers and dyes, the granules are produced via an extrusion process.
Décoracet offers a range of standard granules and can create special colours on request. We create the colour required by producing injected sheets for approval.
Services
Lamination
Décoracet can produce multi-layer sheets on request.
Two processes of lamination are used (hot and cold process) depending on the type and quantity of sheets to be laminated.
Thickness: from 2 to 20 mm
Format: 1400 x 600 mm
Multi-layers: from 2 to 8 sheets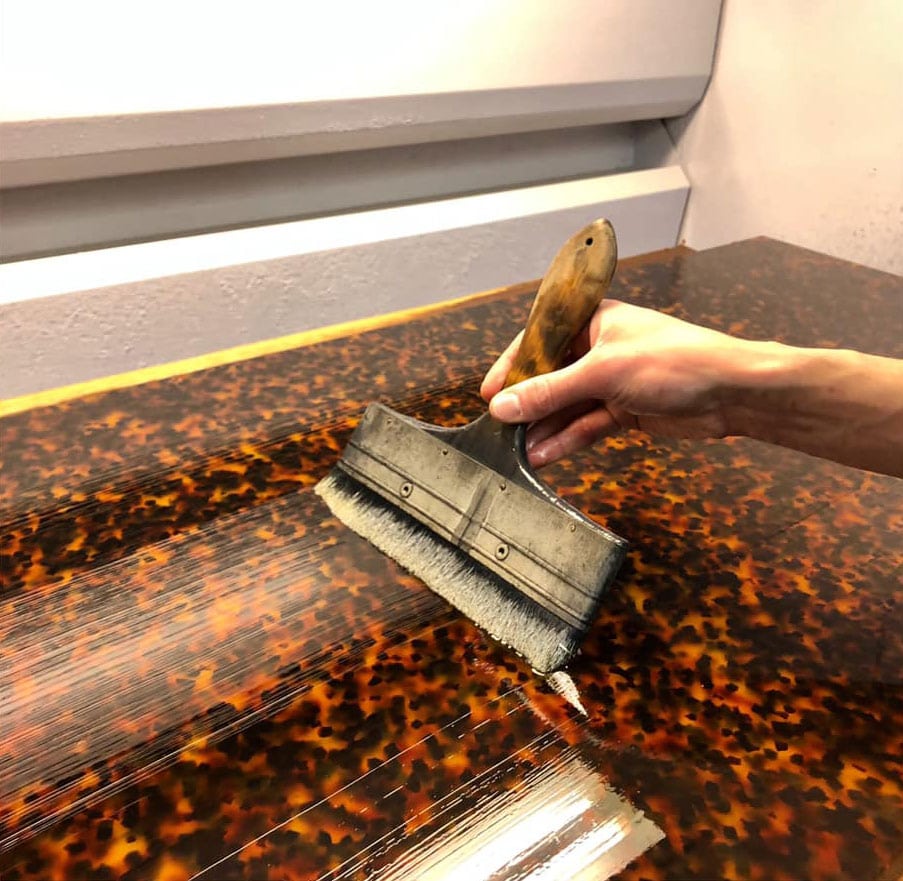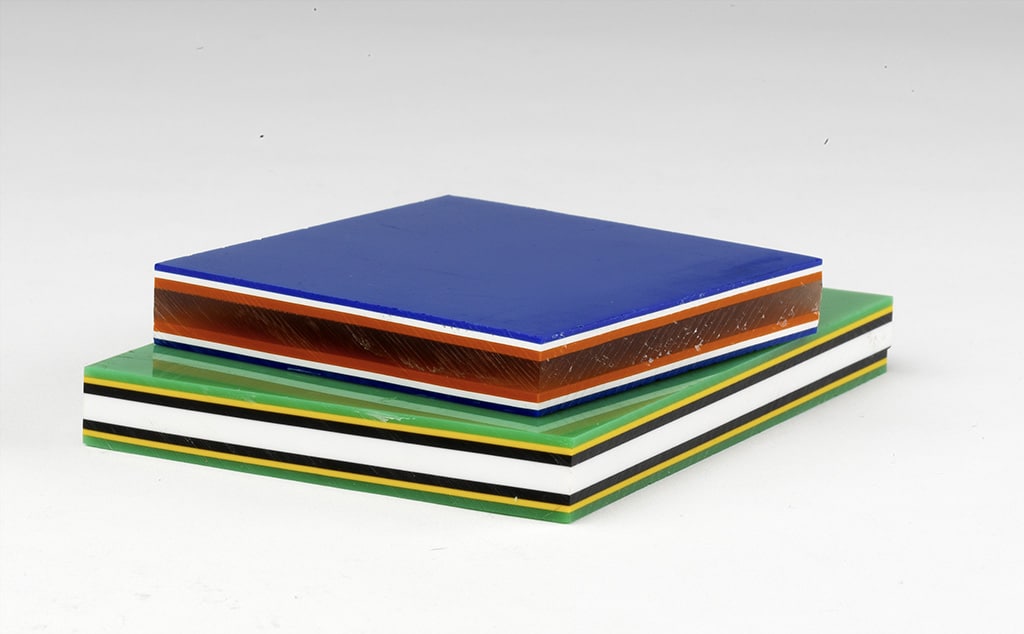 CNC Cutting
Décoracet uses CNC machinery to produce finished and semi-finished products based on your designs.
Using a CAD/CAM (Computer Aided Design and Manufacturing) process, Décoracet brings your ideas to life and gives them form.
Pieces are cut and engraved before sanding and polishing using barrel polishers or bench grinders.
Materials concerned: acetate, PMMA, PVC, various plastics, wood and MDF. Maximum dimension: 1000 x 2000 mm.
Please contact us for your CNC cutting projects (key rings, jewellery, etc).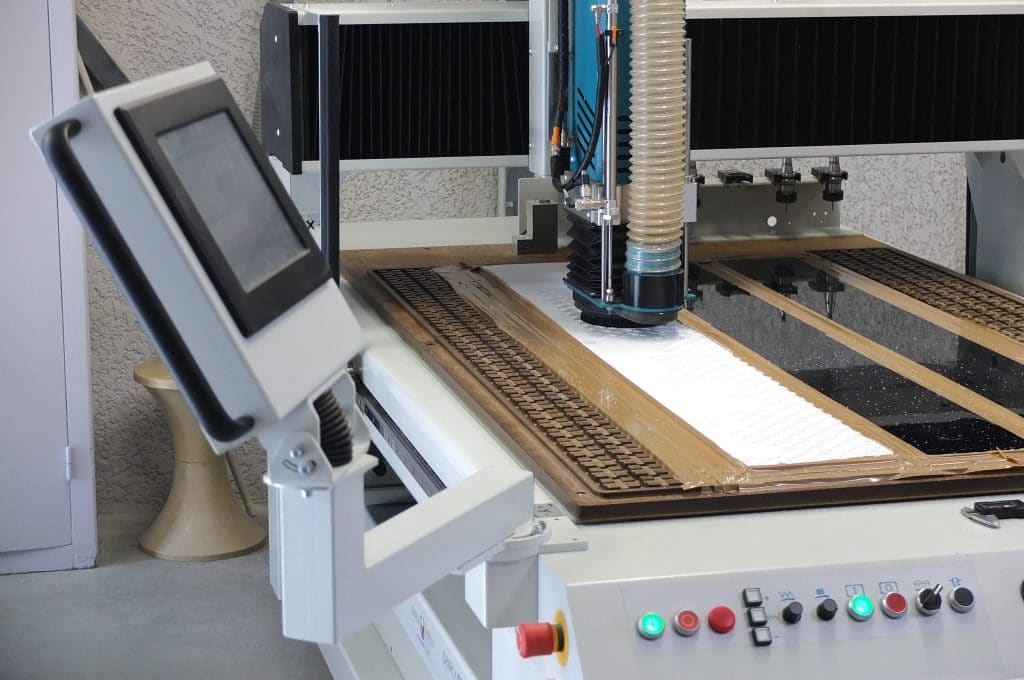 Regeneration
Décoracet commits to the circular economy and recycles your acetate waste.
Handmade production of eyewear and hair ornaments generates 60 to 80% of waste.
Lens shapes, frames, temples and hair ornaments edges are collected from subcontractors.
The waste is sorted and crushed for transformation into granules for injection and thermo-compression.
Download our pdf here: recyclage.pdf